It's very rare to see Stephen Curry not involved in a basketball game. He is constantly moving or creating plays for himself and his teammates. He is the engine that runs the Golden State Warriors offense and the driving force behind the team. But once in college, Curry was just standing in the corner and he wasn't involved in the game at all.
Before Curry became a superstar in the NBA, there was one thing that was evident. He was an excellent shooter. Even from his college days, Curry shot the ball at an extremely high efficiency and teams were aware of this.
ADVERTISEMENT
Article continues below this ad
Stephen Curry stood still in a corner as his team won by 30 points
In his junior year in college, Curry had established himself as one of the premier scorers in the nation. And in 2008, Curry scored a career-high 44 points against Oklahoma, a team featuring future number 1 pick, Blake Griffin.
DIVE DEEPER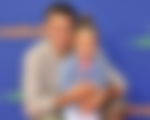 Later on that same year, Davidson faced Loyola of Maryland. The game plan of Loyola was to double-team Curry at all times. So Curry knew he would have an uphill task against him. And his solution to the problem? To stand in a corner.
Curry stood in the corner all game long with two guys on him at all times. His team was effectively playing four on three for most of the game. Davidson won by 30 points as a result and Curry went scoreless on 0-3 shooting.
"I'll tell you what," revealed one of Curry's former teammates, "He's an even better teammate and person than he is a player. He's an easy person to rally behind."
ADVERTISEMENT
Article continues below this ad
This incident certainly corroborates that sentiment.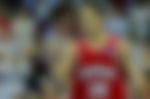 This also shows his basketball IQ and selflessness. He could have been involved in the game and scored 30 points. But that would not have been good for his team, as he would have constantly been guarded by two players and it would disrupt the flow of the game. So Curry decided to take himself out of the picture so that his team would be able to win.
ADVERTISEMENT
Article continues below this ad
WATCH THIS STORY: Stephen Curry's secret that kept him injury free and led him to the Finals MVP
And this unique trait carried over to the NBA as well. Curry is a gifted passer and one of the deadliest shooters of all time. So if anyone tried to double-team him, Curry is smart enough to get rid of the ball to the right player and make the correct play for the team. This is one of the unique qualities that makes Stephen Curry one of the greatest players of all time.