We ranked the 100 best basketball sneakers ever based on defining moments, performance, aesthetics and cultural impact. We know you're gonna disagree so let the debates begin…
---
No. 1: Air Jordan I
SLAMKICKS Presents TOP 100: The Greatest Basketball Sneakers of All Time
Empires rise and fall. The idea of revolution leads to the action of destruction as the new tries to overtake the old. The course of empires has looked mostly the same for millennia. The fight for power, the victory. Generations of this cycle went unbroken for decades and decades. 
Until Michael Jordan showed up. 
He has ruled two kingdoms at the same time for over 30 years. On the basketball court, he is a six-time champion and Olympic Gold medalist, the universally agreed-upon greatest of all time. Off the court, his sneakers have carved the land with all the force of centuries-old erosion, sculpting the basketball map to his liking and leaving it marked with his indelible footprints. 
The best of his empire is the Air Jordan XI. It's the ultimate treasure. It shines like a precious stone discovered deep within the heart of a faraway mountain. The patent leather that's made it the basketball sneaker supreme holds a radiance that has endured since May 7, 1995, when MJ showed his loyal subjects the promise of tomorrow. Tomorrow came on November 10, 1995, when the XI finally released. 
The "Concords" led the way. That white and black version dotted with purple let everyone finally see the patent leather, the carbon fiber support plate and the nylon cordura upper. It let them feel the texture of the basketball net-inspired laces and feel the cushioning of the full-length Air bag. It let them hold the best ever in their hands.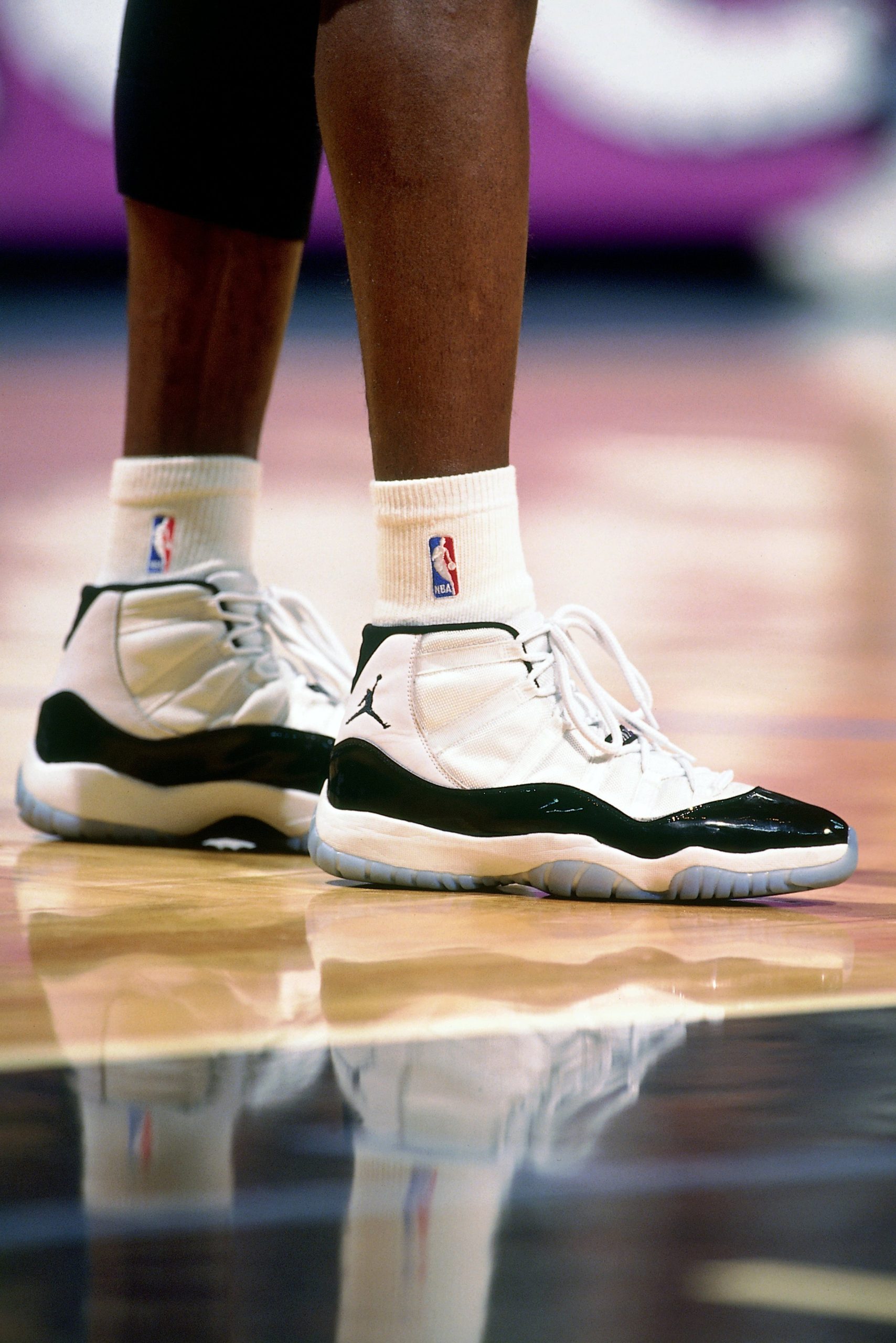 Tinker Hatfield, the Michael Jordan of sneaker design, was inspired by cars, lawnmowers, backpacks and an airport. And, of course, by the emperor himself. 
Michael had asked Hatfield and the team at Nike for a shiny sneaker during the Air Jordan IX's creation process. It didn't happen with that pair, but by the time Jordan was ready to return from his famous 18-month stint as a baseball player, Hatfield was also ready to present him with the XI. 
Tink had clocked how lawnmowers were being designed with a sleekness and a direct desire to be "cool," much like how cars were being designed to look fast. And in those same cars, he had seen the glossy finishes that convertibles of the day featured, just as he had seen that the roof of Denver's airport had a shiny top. The sum of Tinker's observations was the XI, the very pinnacle of basketball footwear. 
It was worn by the greatest player ever during the greatest single season ever. Jordan and the Bulls went 72-10 in '95-96, the season that saw the XI on the floor. Number 23 snatched up the All-Star Game MVP, the regular season MVP, the Finals MVP and his fourth overall championship.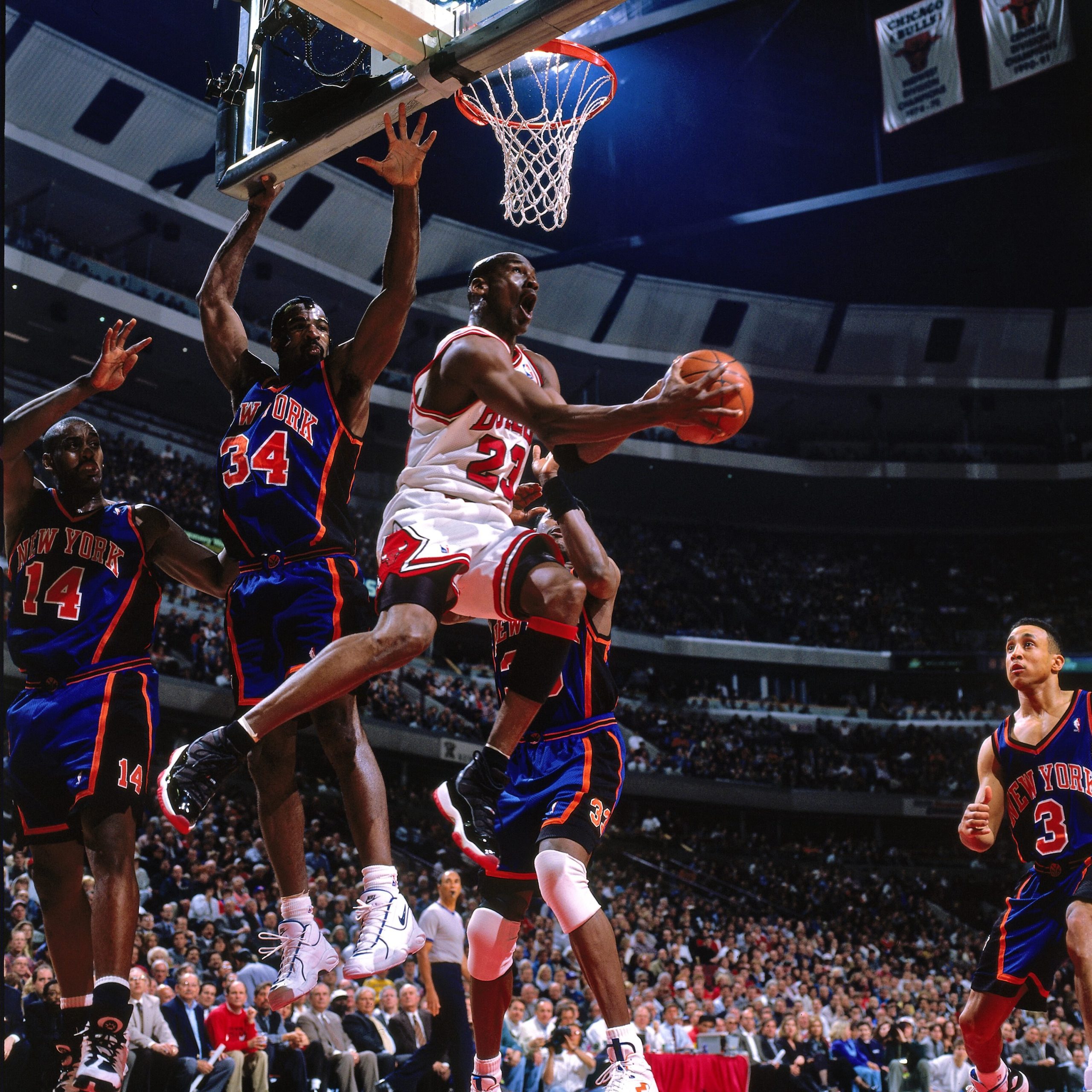 The genius of the best basketball sneaker ever steered the course of His Airness' empire straight into forever.
---
SLAMKICKS Top 100 is available now in this exclusive Gold Metal Edition.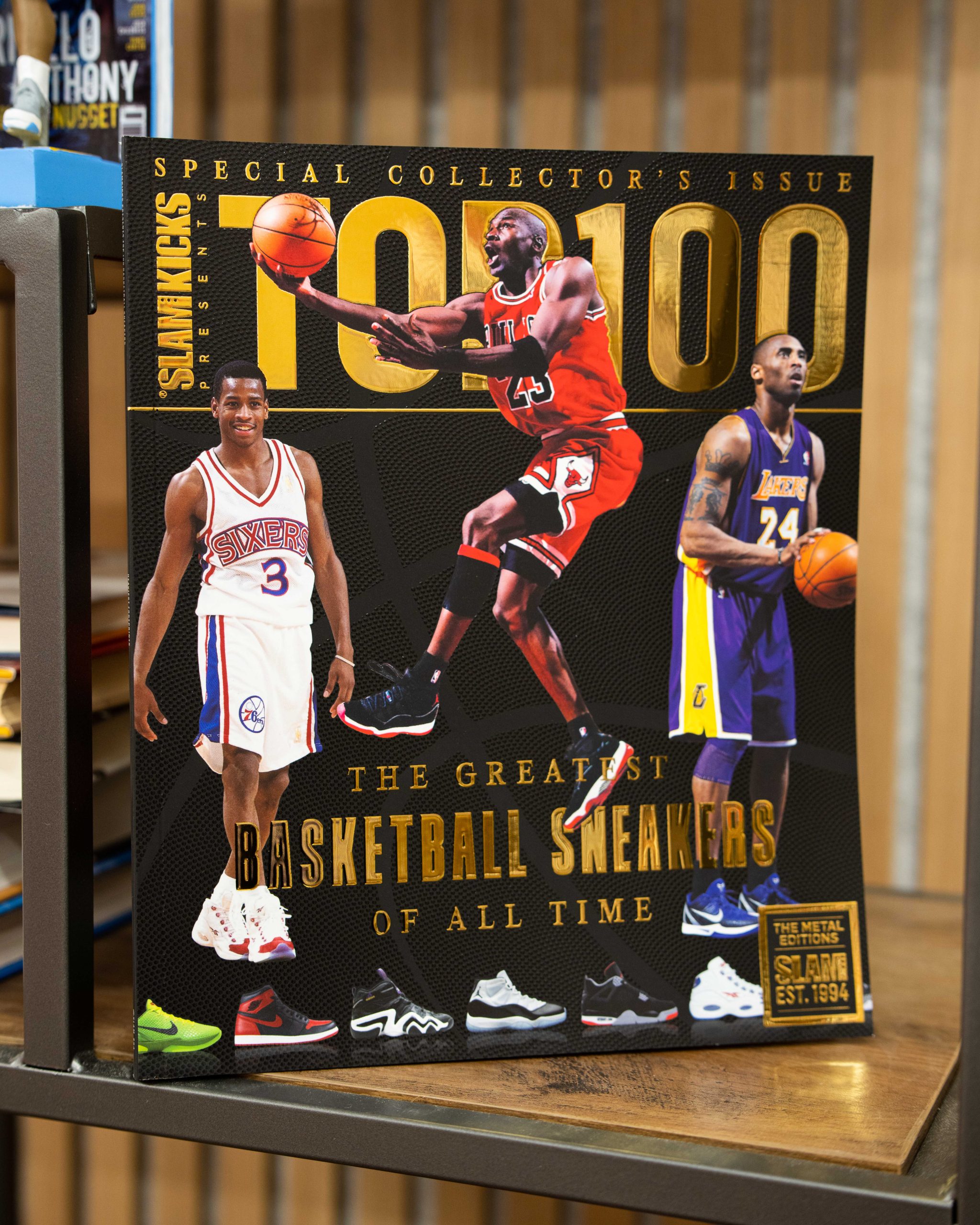 Photos via Getty Images.