WNBA champions. Olympians. Former alumni making waves at their alma mater and successful women and men who understand the game unlike any other. Black head coaches at every level, from high school to the pros, have continued to transcend the sport, and this month, SLAM and the Black Coaches Association are spotlighting the many women's college basketball head coaches who are bringing success to their respective programs. 
Meet the Black women's basketball head coaches who are changing the game:
Dawn Staley, South Carolina
Let's bring it back to SLAM 237: For years, there has been a set of standardized systems in basketball. A form of coaching that damn near secured wins. A blueprint for winning a national championship at the collegiate level.  But there comes a time when evolution is not only needed but craved. A time when a world moving on autopilot requires a shock to its system, like a lightning bolt shooting down from the heavens. A necessity for a movement toward the future. Dawn Staley is that movement. 
Staley's resume speaks for itself: she's a three-time National Coach of the Year and a five-time SEC Coach of the Year. In her 14 seasons with the South Carolina Gamecocks, the program has amassed six SEC regular-season titles, six tournament titles, won two National titles in 2017 and in 2022, led them to a school record of 35 wins in 2021. Amazingly, under her leadership they've also ranked AP top 25 every week since December of 2012. This season, Staley led the program to a perfect 32-0 overall record and 16-0 in conference play. The program went 15-0 at home and 13-0 on the road. This season they've also won their 7th SEC Tournament title in the last 9 years. And in her 22 seasons as a Head Coach, she's led her team to 12 25-win seasons with 18 runs in the postseason. She is the all-time most winningest coach for the South Carolina Gamecocks, and has record of 11 runs in the postseason. Legendary.
Adia Barnes, Arizona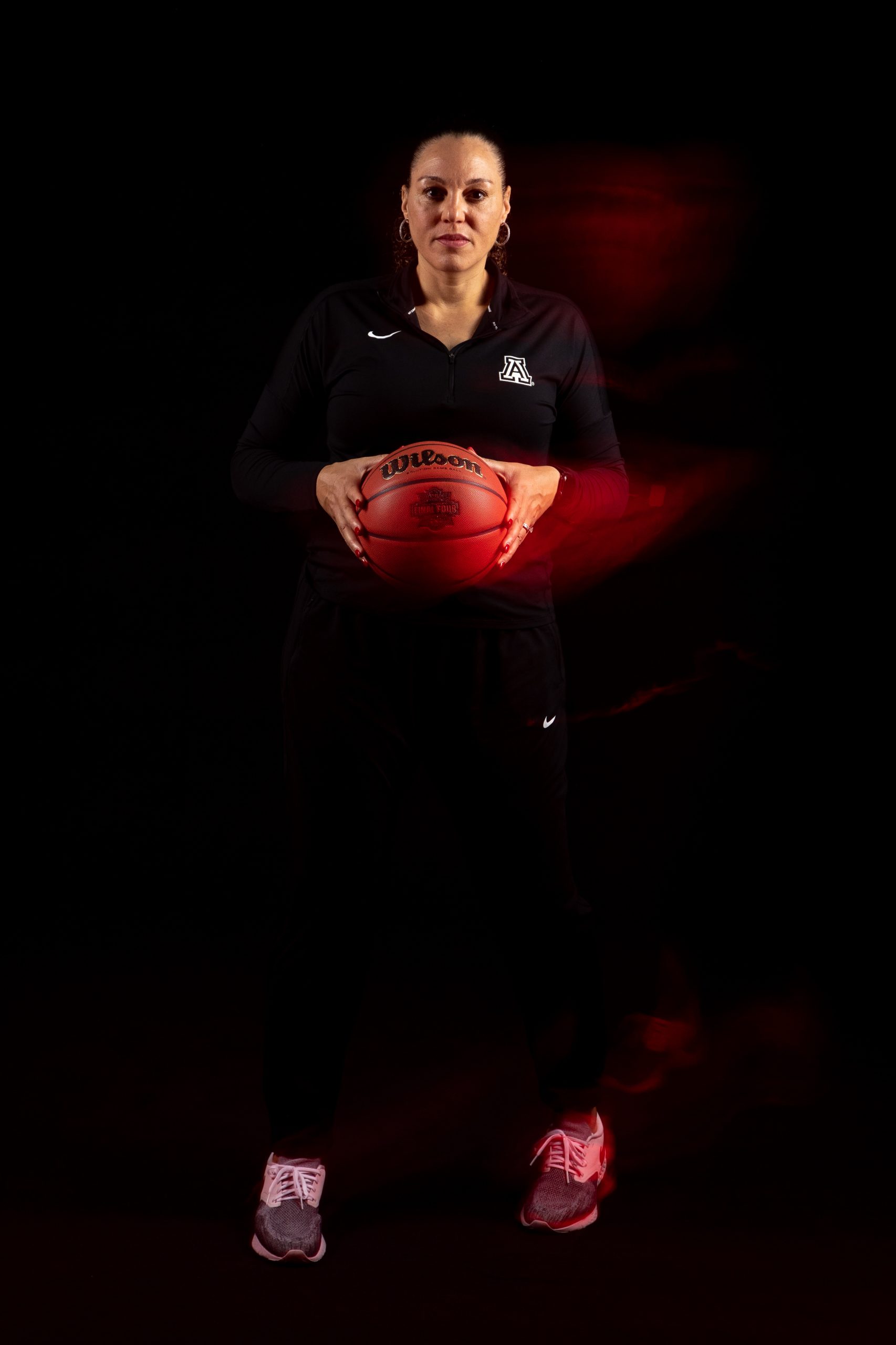 Adia Barnes is no stranger to winning. After working as an assistant coach for Washington, where she was a part of five postseason appearances and a run in the Final Four in 2016, she immediately set up Arizona for success by becoming the fastest coach in program history to reach 75 victories. She also became the first coach in the program's history to win 20 or more games in four straight seasons.
In Barnes' fifth season, going into the tourney she became the 11th person to play and coach in the tournament at their own alma mater while also becoming the fourth coach ever to lead their alma mater to the championship game. With Barnes at the helm, the Arizona Wildcats beat the UCONN Huskies in their Final Four matchup, making it the first time in the programs' history eliminating the nation's number one ranked team. This past season, she led her team to an overall record of 21-9, and a record of 11-7 in conference play. Under Barnes' leadership, the program is on a streak of four consecutive first-round byes in the Pac-12 tournament. This is the second longest streak next to Stanford. 
Zenarae Antoine, Texas State
Zenarae Antoine joined the Texas State program and immediately made a huge impact. In her first year as head coach, she brought success to the school by leading them to a conference tournament win for the first time since '03. In 2017-18, Antione and the program had the most single-season victories in their DI era in program history. She was the second-winningest head coach in school history, being one of just two head coaches in the program's history to win 150-plus games. Under her guidance, the Texas State Bobcats set six single game, single season, and career records as well as 32 school records in the Sun Belt conference.
This past season she led the program to an overall record of 23-9, and a record of 13-5 in conference play. She officially became the program's all-time most winningest coach this year, breaking Suzanne Fox's record of 174 victories for the school.
"I'll be honest because it's a little strange because I feel like I'm in the heat of it right now, like the beginning and so you don't want to start reflecting, but I can tell you this, I absolutely love being at Texas State," Antione said after breaking the record, per FOX7Austin. "I want to be here, this is where I want to be, this is where I want to win, this is where I want to raise my family." Antoine was also just recently awarded Sun Belt Coach of the Year.
Tanya Warren, Northern Iowa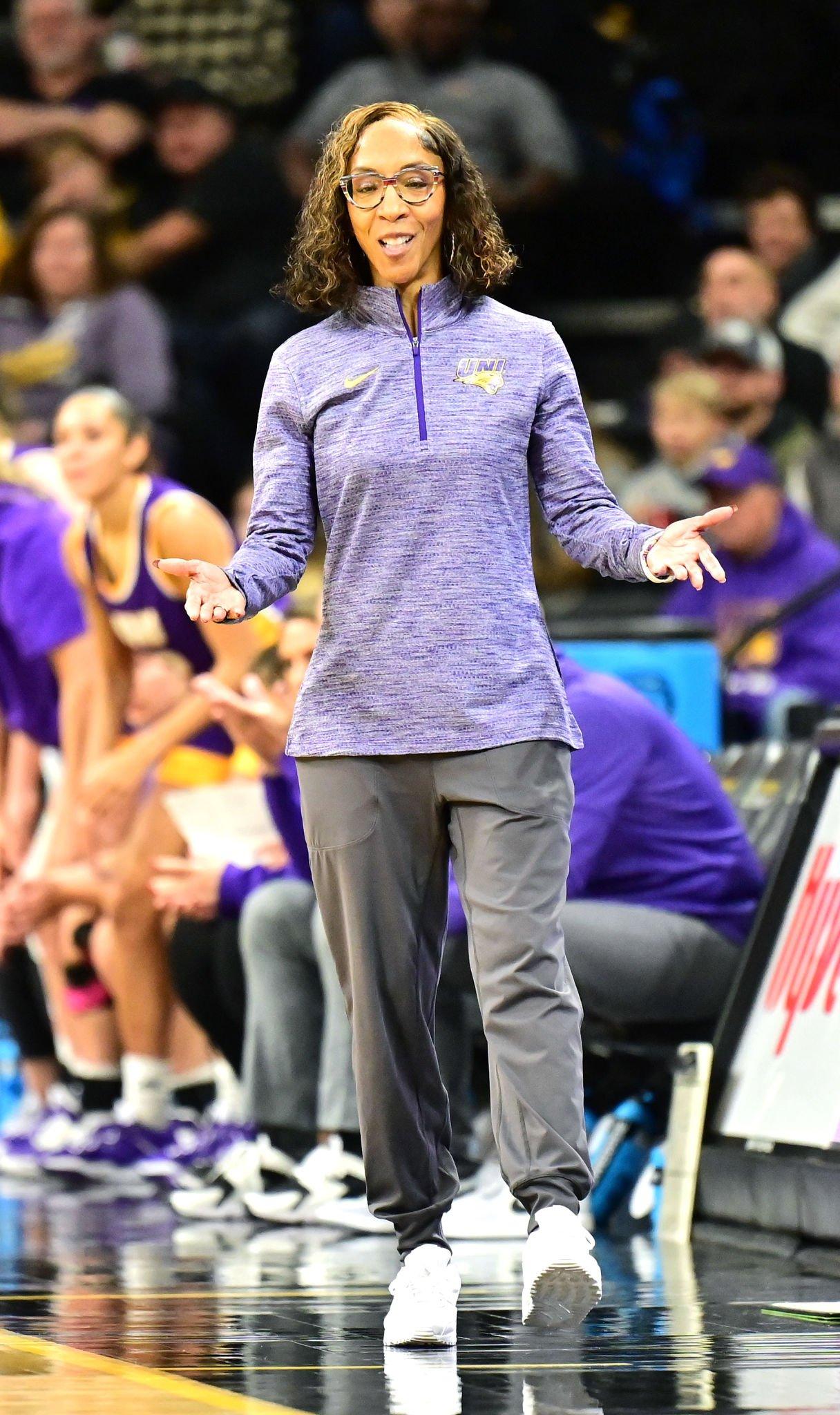 Just look at her résumé, it speaks for itself. From the 2009-10 to the 2012-13 season, Tanya Warren coached Northern Iowa to 63 wins, the most wins in program history over three seasons. A three-time Missouri Valley Conference Coach of the Year with regular season titles in 2010-11 and 2015-16, she led them to back-to-back NCAA tournament appearances in 2010 and in 2011 and for two straight seasons, finished in the top-half in the standings for seven straight seasons. For seven consecutive seasons, she also led the team to 17 or more wins.
This past season, she led the program to an overall record of 21-8 and a record of 16-4 in conference play. Under her coaching, the program finished as the second seed in conference play.
Tomekia Reed, Jackson State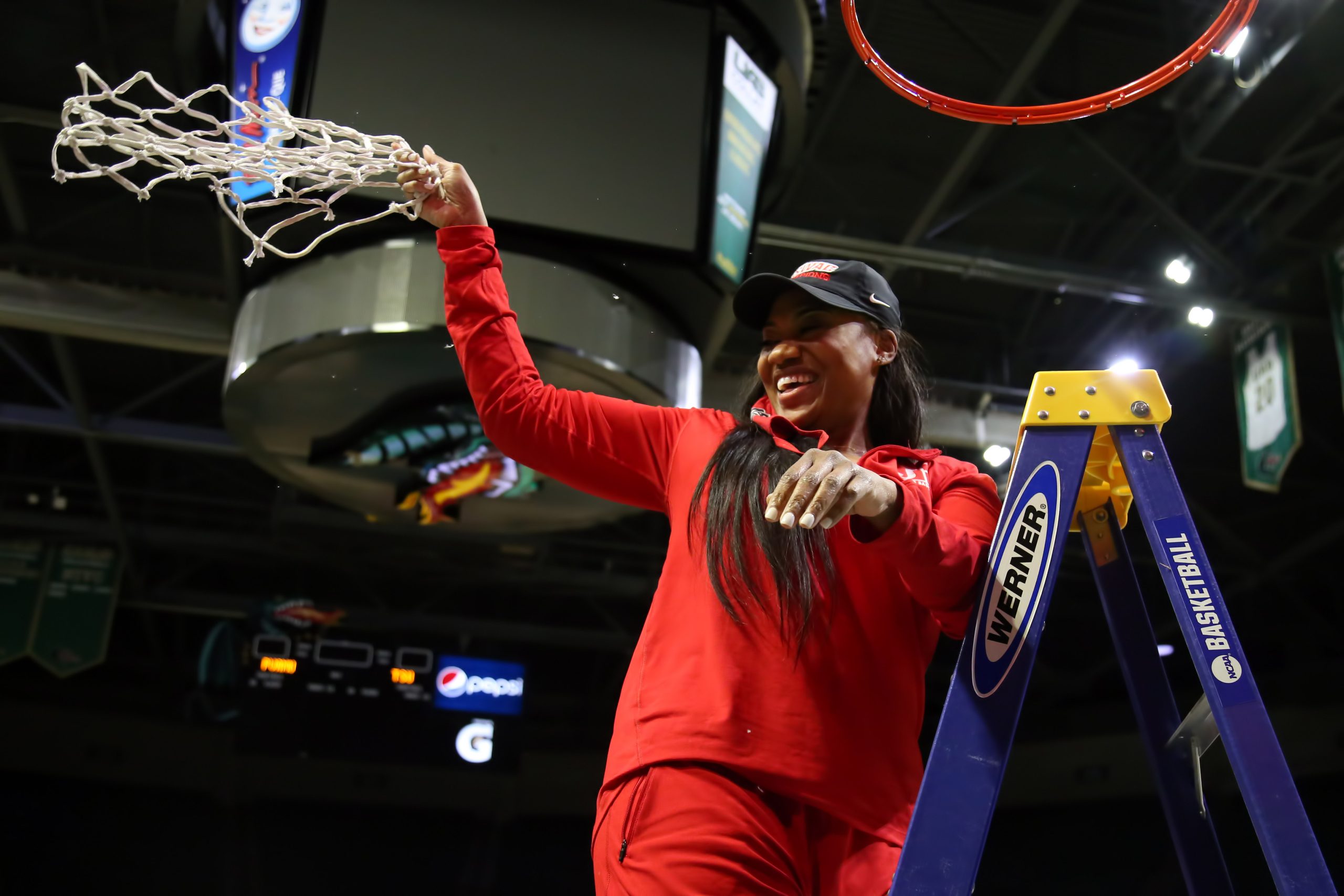 History before our eyes. Three straight regular season titles in the Southwestern Athletic Conference, four consecutive appearances in the conference semifinals, three straight appearances in the conference finals, back-to-back tournament titles and NCAA runs. Tomekia Reed has continued to solidify a legacy at Jackson State, but really she's just getting started.
In 2020, she led the team to their first-ever regular-season championship since 2008, which was the programs' second straight run in the tournament. In 2021, Jackson State won 21 straight games, which was the longest win streak in the nation heading into the tournament, and that same year, Reed opened up to SLAM and the Black Coaches Association about the respect that Black Female HBCU head coaches deserve. In 2021-22, Jackson State ranked in the top three of the SWAC in nearly every major category: they ranked first in scoring offense, scoring defense, scoring margin, and in field-goal percentage, as well as blocked shots and committing the fewest turnovers. This past season, she's led the team to an overall record of 21-9, and a record of 17-1 in conference play as well as the No. 1 ranking in their conference.
Stacie Terry-Hutson, San Diego State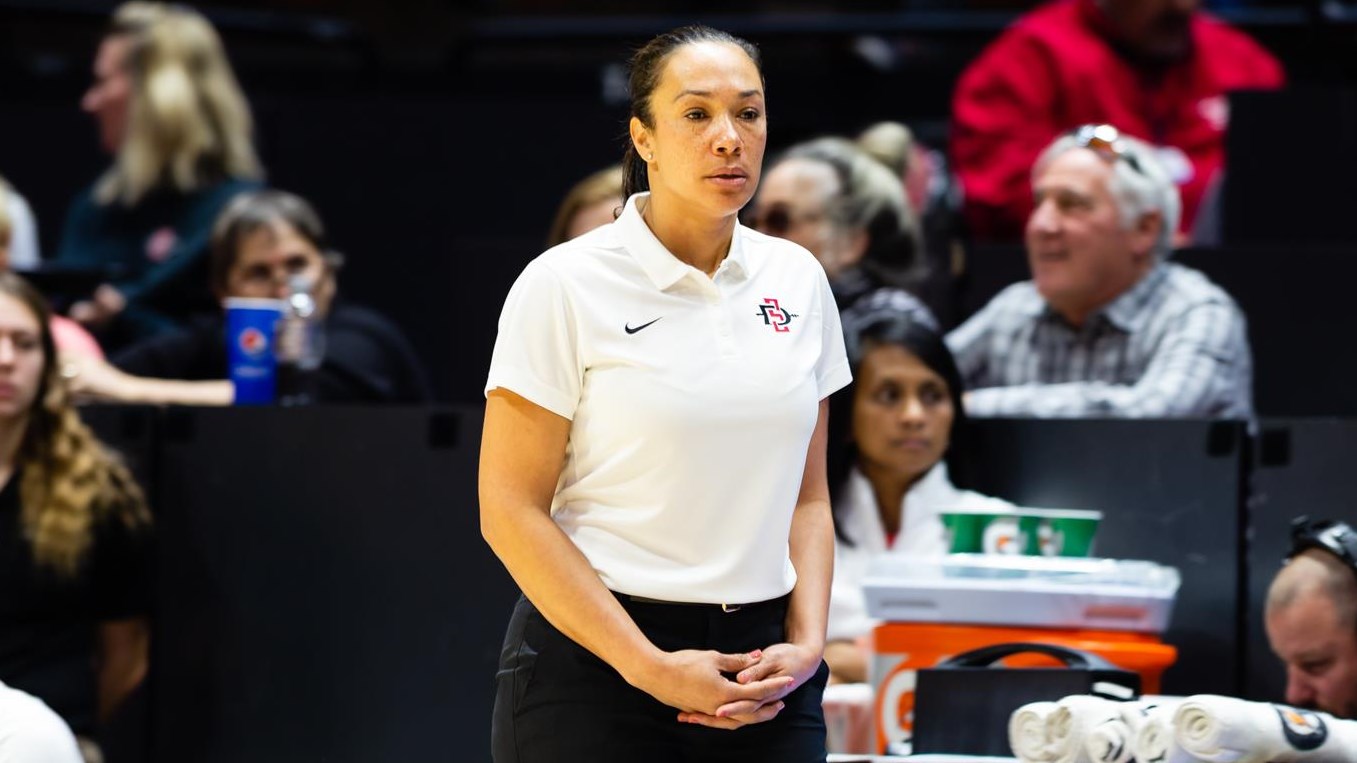 Stacie Terry-Hutson has brought the best out of San Diego State's program. During her first season as Head Coach, the Aztecs led the league in rebounding and defensive rebounds, also coming in second in field-goal percentage. The team won 15 games which was their most since the 2012-13 season. In 2017-18, the team would go on to make at least 200 three-pointers, which were the top two totals in the history of the program. And an appearance in the semifinals in 2018-19, followed by the program putting up a top three-point percentage in their history. In 2017-18, the program under her was again an elite three-point shooting team. That season under terry-Hutson, they finished with at least 200 three-pointers made, the top two totals in the program's history. Terry-Hutson eventually signed a contract extension, which is still going. The extension for her runs through the 2023-24 season. This past season, she led the Aztecs to an overall record of 23-9, and a record of 12-6 in conference play. For the first time in ten years, the program reached 20 wins which was the second season they've finished with it under Terry-Hutson. The program finished as the 3rd seed this season. 
Kara Lawson, Duke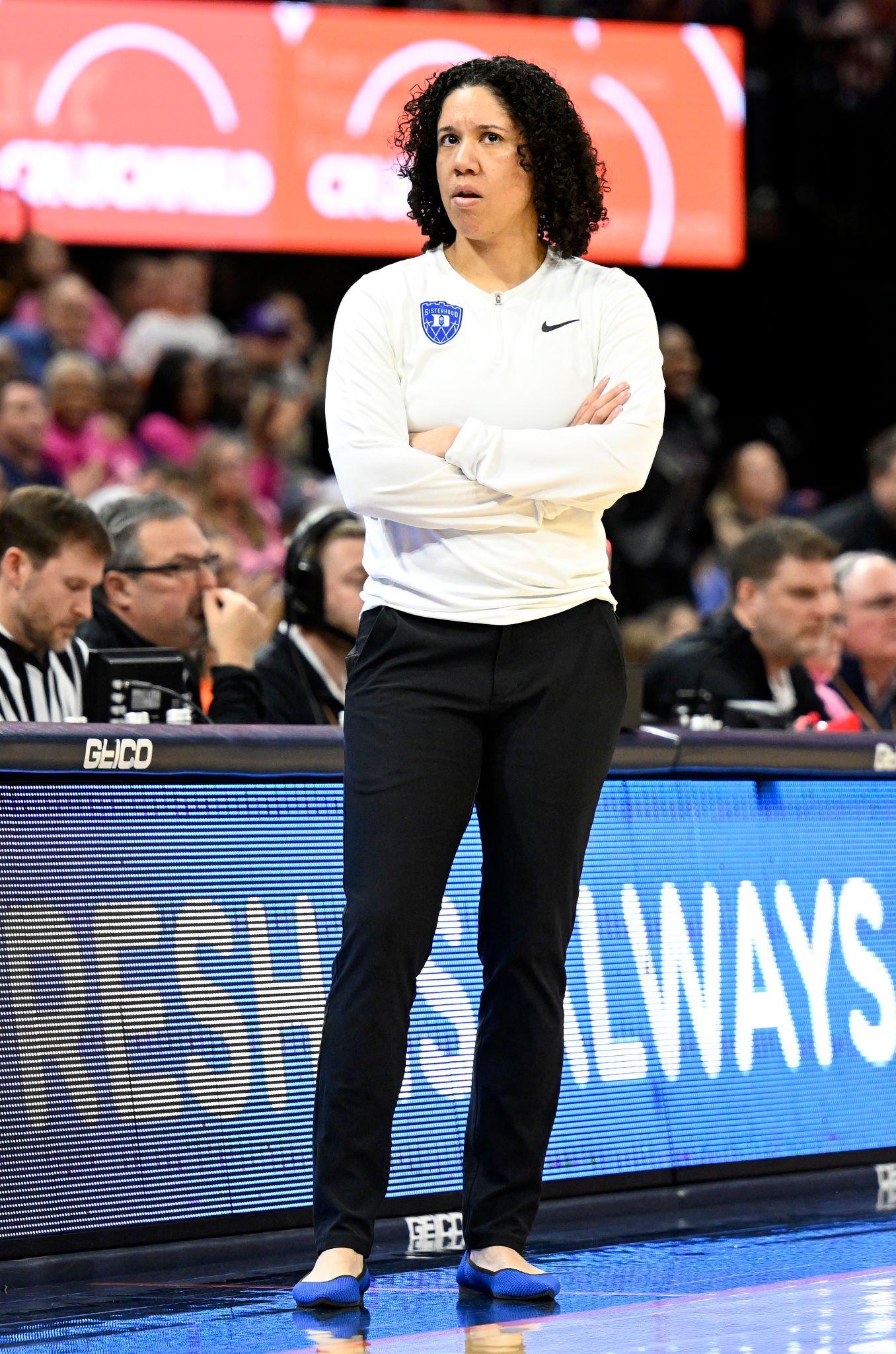 Kara Lawson knows what it takes to compete, and coach at the highest level: she's a WNBA champion, an Olympic gold medalist and has coached in the NBA. Lawson played for 13 seasons in the WNBA, playing for the Sacramento Monarchs, Connecticut Sun, and the Washington Mystics from 2003-2015. After winning a WNBA championship with the Monarchs in 2005, playing for the Team USA and winning gold at the 2008 Summer Olympic Games in Beijing, Lawson started her coaching career as an assistant for the Boston Celtics, making her the first female assistant coach of the franchise in their 73-year history. Now, as head Coach of the Duke women's basketball team, she has led them to their first national ranking since the 2018-19 preseason.
This past season they finished with an overall record of 25-6, and finished with a record of 14-4 in conference play. 
Kim McNeill, East Carolina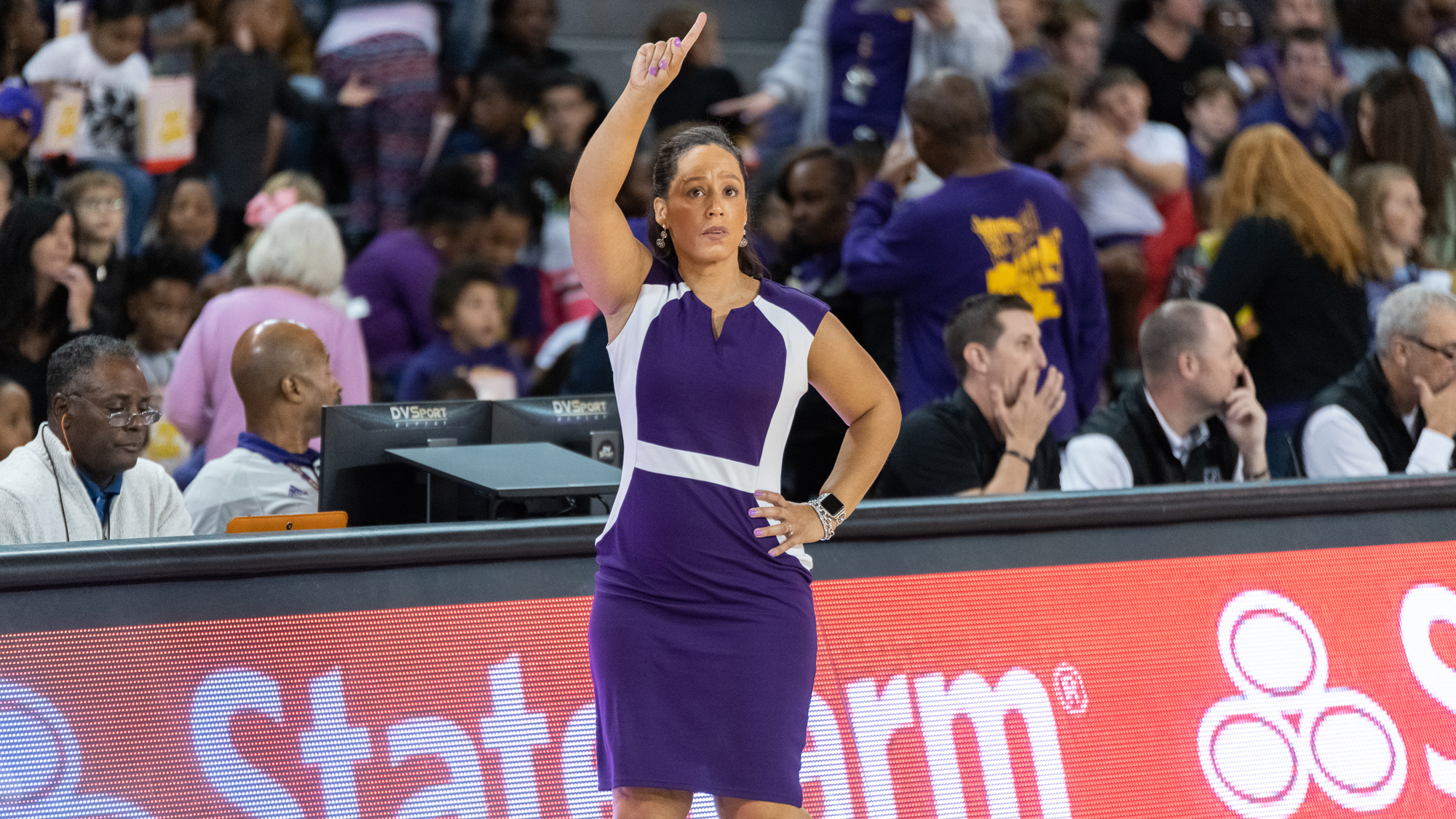 Led by Kim McNeill, the East Carolina Pirates ( ECU) are having another extremely solid year with 20-plus wins. Before coaching at ECU, McNeill was the associate head coach at Virginia and then the head coach at Hartford. McNeill was an elite hooper, too: during her freshman year at Radford, she earned 1996 Big South Conference Rookie-of-the-Year honors. Then, after transferring to Richmond she was named to the Colonial Athletic Association All-Defensive Team as a senior. McNeill's tenacious defense has been a calling card not only in her playing but also in her coaching—in her first season at ECU, the Pirates caused the second-most amount of steals in the country and the third best as well as third in turnover margin.
DeLisha Milton-Jones, Old Dominion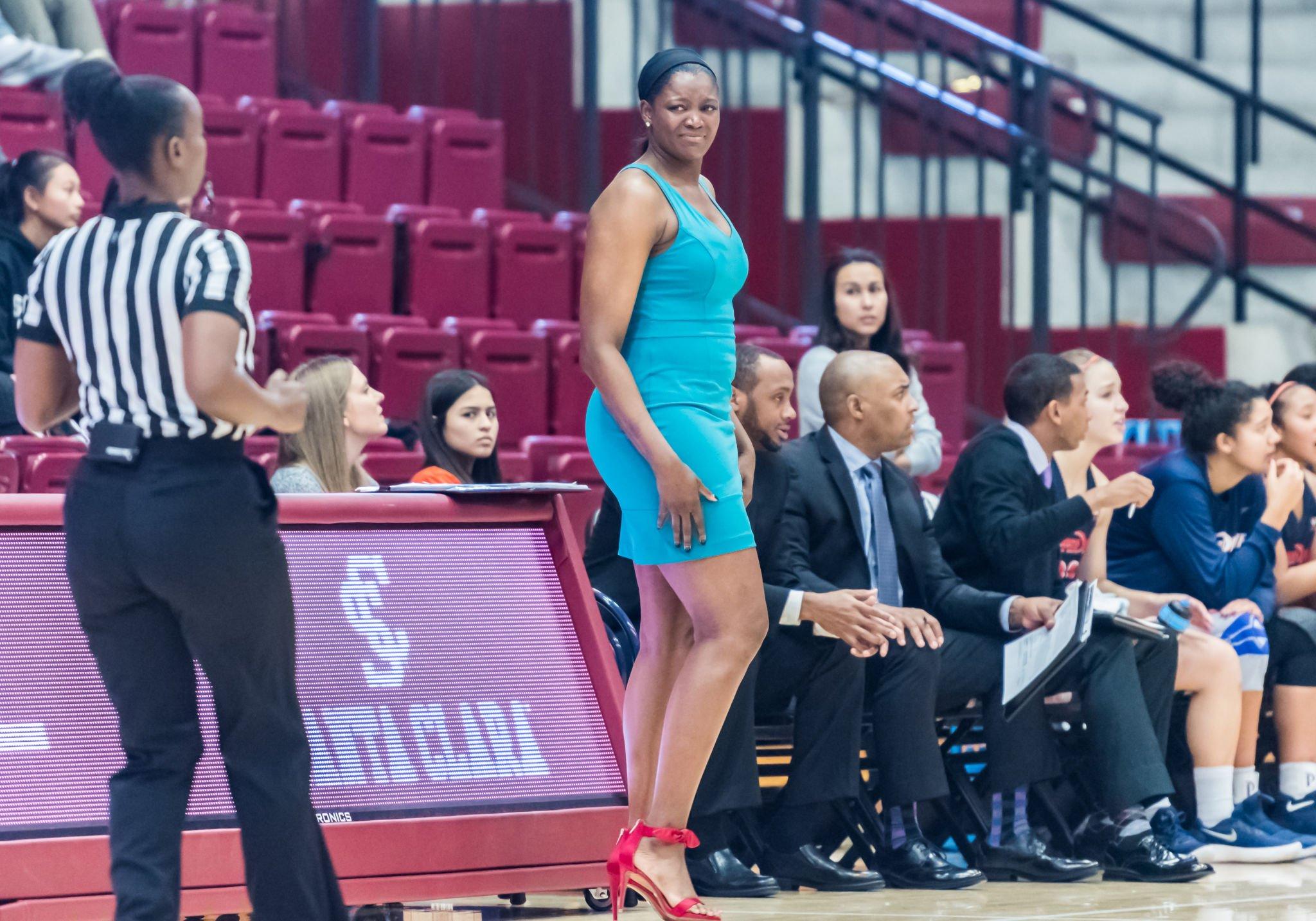 Delisha Milton Jones, member of the Women's Basketball Hall of Fame and two-time gold medalisthas used the knowledge she gained during her 17 years in the WNBA career and overseas to bring success to Old Dominion. Since taking over the program in 2020, she has consistently produced well-run and competitive programs, with her best season coming in 2021-2022 in which the Monarchs finished with a 24-10 overall record. Milton-Jones' impact extends outside the court as well—that same year, the Monarchs had nine players named to the Conference USA Commissioner's Honor Roll for outstanding academic achievement.
Throughout her career, Milton-Jones has been known for her work ethic and her dedication to the game. She is widely respected in the basketball community and is seen as a rising star in the coaching profession.
---
Photos via Getty Images, Dawn Staley portrait by Jon Lopez.