This story appears in SLAM 245. Get your copy here.
At the age of 10, Kateryna Koval had to make a potentially life-changing choice between her first two loves: ballet and basketball. Fast forward to the present, and the 6-4 center reflects back knowing that she made the obvious right one. Surprisingly, Koval and her family had doubts about her pursuing hoops. To be fair, basketball didn't run in the family and no one envisioned that she would develop into a five-star prospect.
"I was thinking of choosing ballet because I didn't like basketball at first. But then…I fell in love with the game," she says. 
Born in Ukraine, Koval knew she was talented enough to pursue a career in hoops when she was just 12, back when she was playing against 15-year-olds. Two years ago, Long Island Lutheran head coach Christina Raiti saw Koval's highlights and convinced her to move 4,664 miles from her childhood home to join the program. "It was hard knowing I'm leaving my family, my friends, everything I love and [am] used to," she says. 
Although it was potentially a life-changing decision, she was also excited to take the leap. "The idea of exploring new things, getting a better education, playing basketball against the best players in the country is so exciting for me," she says. "That part covered all the stress." 
You'll find Koval on a highly ranked squad for any tournament she's in, including her national team (which she started playing on when she was 12). She was a certified baller at the FIBA U16 Women's European Challengers, averaging 26 points and 14.2 rebounds per game. Koval models her game after NBA and WNBA champions Nikola Jokic and A'ja Wilson. "I love Nikola Jokic and the way he is able to pass the ball and shoot." she says. "I [also] love A'ja Wilson, her game and physicality."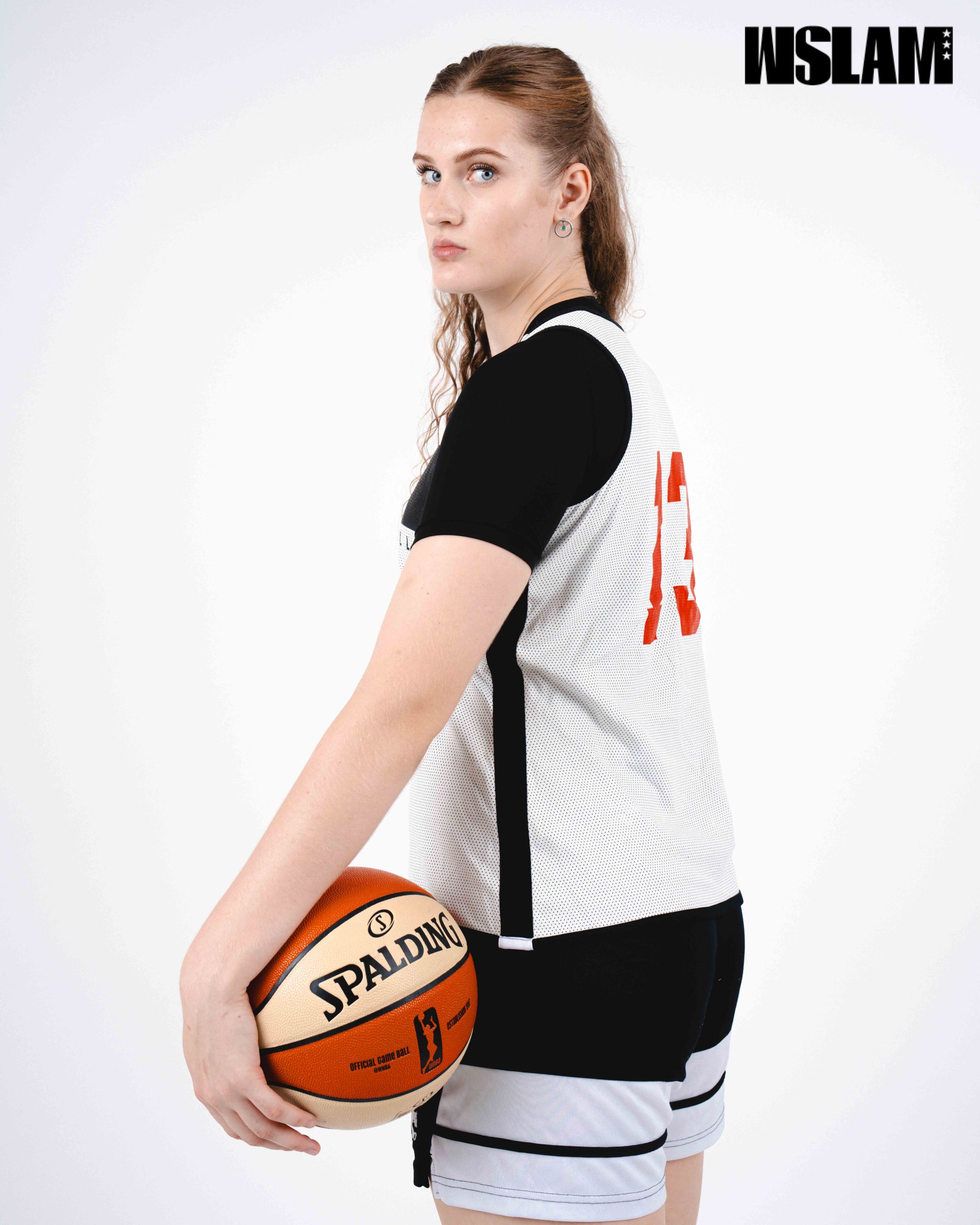 Koval's versatility allows her to stretch the floor and knock down threes without hesitation. "It's kind of disrespectful to me—leaving me open, thinking I can't shoot," she says. All business on the court, her competitive nature is what makes her personality. "You're probably not going to see me smile or laugh during the game," she says. "We can be friends outside the court. I can hug you after the game, but if we play against each other, you know I love winning and I hate losing."
Koval has become "the girl" that opposing coaches have to scheme against. "I go into every single game knowing I'm going to be double-teamed, even triple-teamed," she says. Dare to put three defenders on her and she'll dish the ball to her teammates for wide open shots. "I'm going to pass that ball," she says, "and I'm going to continue to do that because it's the right play."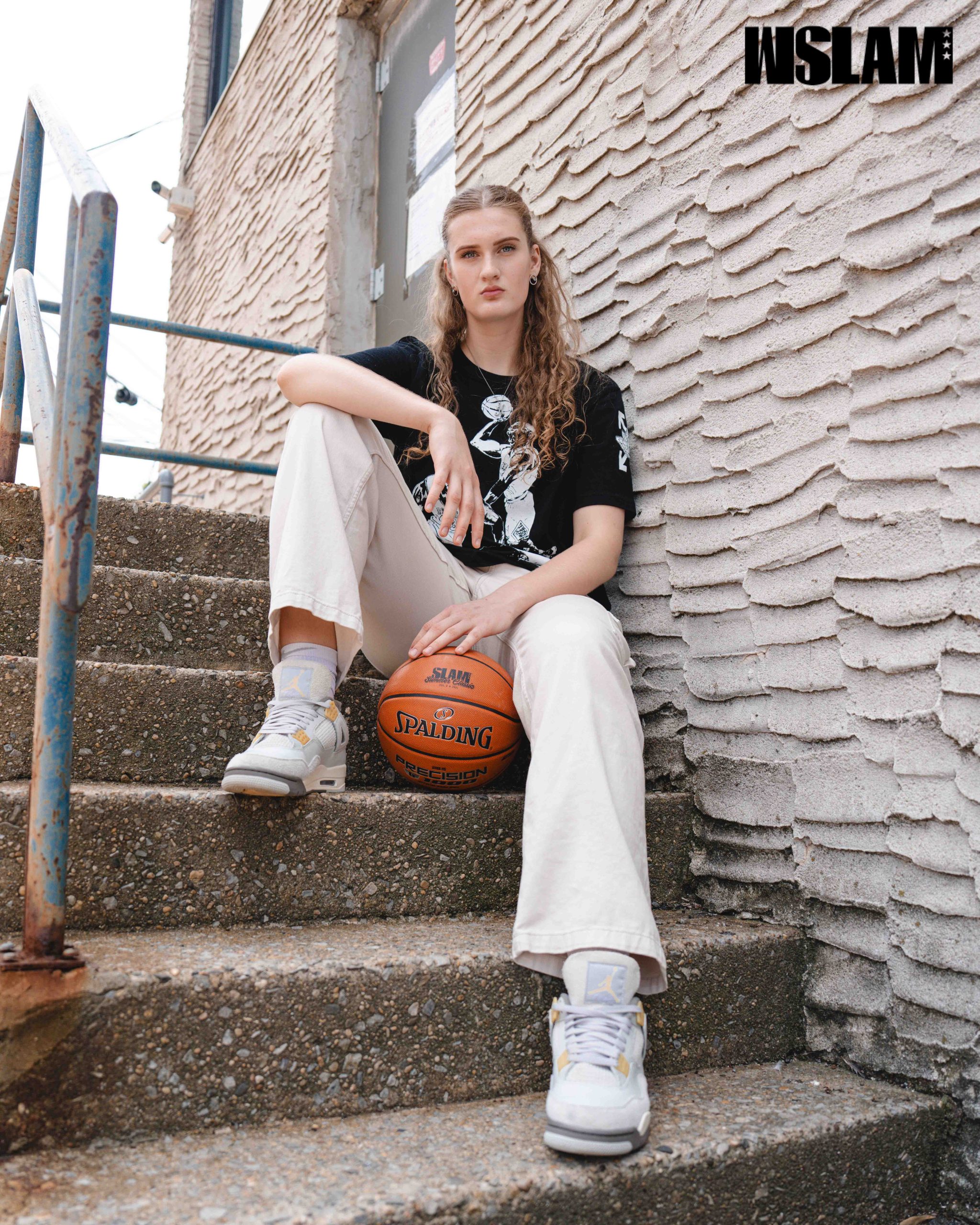 Koval already has her career goals mapped out. This year? Win "a national title with my team," she says. Then she smiles and adds, "and make my college decision." Koval's rising number of offer letters includes top programs like LSU, Notre Dame, Duke and Stanford, and she still has more official recruiting visits lined up. Whichever program she decides to commit to, her goal remains the same.
"The goal is winning the national championship with my college team," she says. Koval also has her eyes set on the big League. "The long, long term is going pro, WNBA."
---
Portraits by Marcus Stevens.