Over the weekend, the Atlanta Hawks and Atlanta Dream were an integral part of an expansive effort to honor the legacy of Dr. Martin Luther King Jr.
They partnered with the Jr. NBA, NBA and WNBA's global youth basketball development program, which teaches the fundamental skills and core values of the game.
Adam Harper, the NBA's Associate Vice President of Youth Basketball Development said: "The NBA family has a long history of celebrating MLK Jr. Day, including through youth basketball programming where we can honor Dr. King's legacy with the next generation of boys and girls."
Multiple events took place to serve this holistic effort, which engaged youth players, and coaches, in the Atlanta area.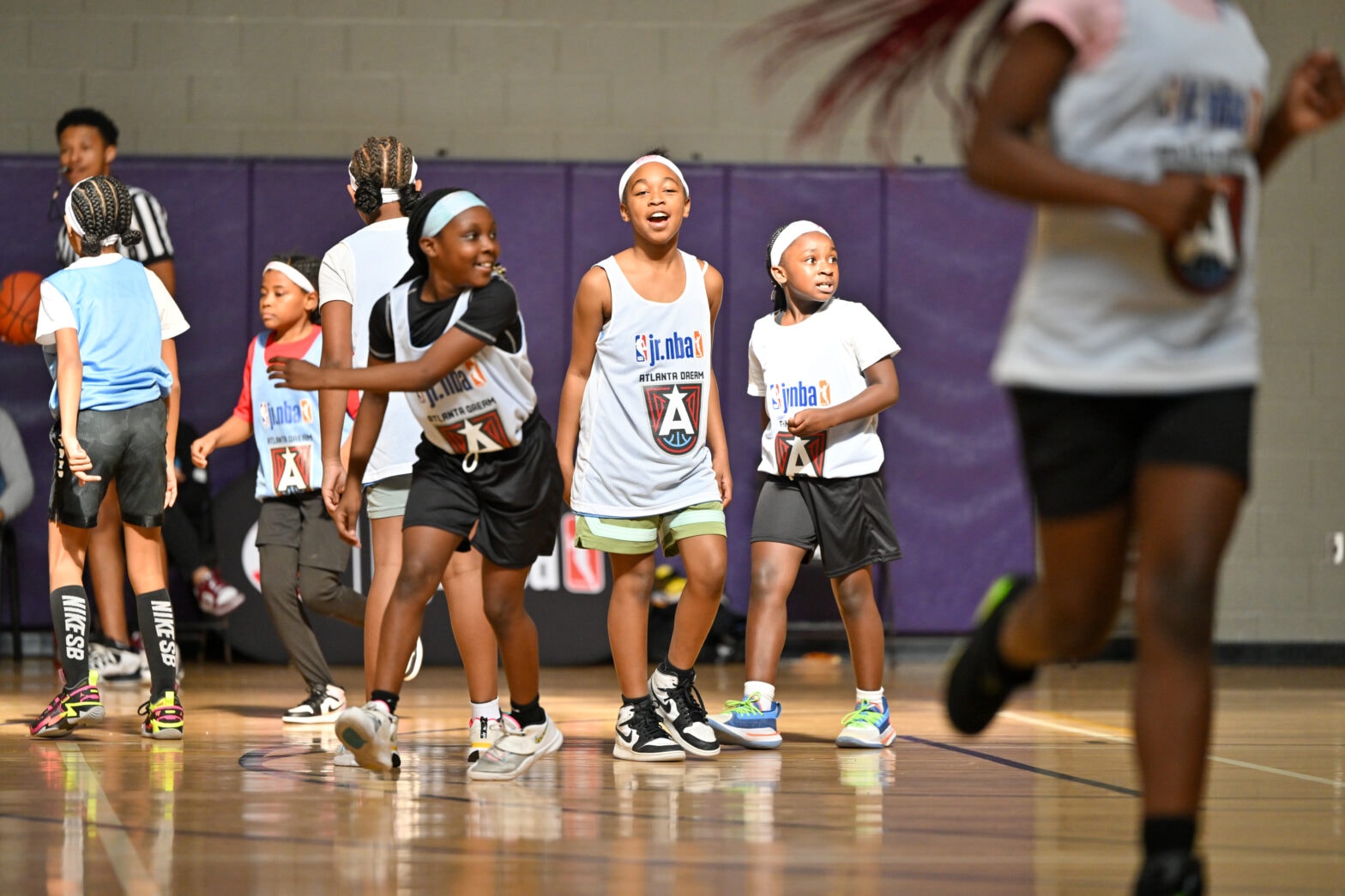 On Jan. 14, 24 youth basketball teams — composed of more than 200 middle school students — competed in a 5-on-5 tournament at the CT Martin Recreation Center. The winning team from each of the boys and girls divisions received trophies as well as official Atlanta Hawks and Atlanta Dream merchandise. Aside from that, ex-NBA players Damien Wilkins, Dion Glover and Roshown McLeod were in attendance, as well as Atlanta Dream players Nia Coffey, AD Durr and Dream coach Tanisha Wright (a former WNBA player herself).
On Jan. 16, 40 youth coaches will participate in a Jr. NBA "Respect for the Game Forum" at the Martin Luther King Jr. Recreation Center. 
The forum will tip off with a fireside chat headlined by former Hawks player Salim Stoudamire. Additionally, in partnership with the Positive Coaching Alliance, the Jr. NBA will also host a workshop for attendees focusing on creating meaningful connections with youth athletes and fostering inclusive environments. Participants will then cap off the day by attending the Heat vs. Hawks game at State Farm Arena (3:30 p.m. ET, TNT).
While it's no surprise given the sharpshooter he was throughout his NBA career (36.6% career 3-point percentage), perhaps Stoudamire put it best when asked about what impact he hoped this MLK day in Atlanta would have.
"I pray that it will open people's hearts and minds, seeing basketball for more than just a game," Stoudamire said. "For me it's an extension of life, and it can be a tool and a resource that we can use to bring people together and unify the human family."
Undoubtedly, Atlanta has put together a worthy celebration of Dr. King's legacy.