One of the reasons that Brittney Griner and other WNBA stars play overseas is due to the lack of money. The base salary of a WNBA player is similar to that of a dentist. And the players are not happy about this. Especially when their counterparts in the NBA like Stephen Curry and other stars earn tens of millions of dollars. Some NBA superstars are known to out-earn famous Hollywood actors.
The average NBA player roughly makes about $8.5 million a year, while the highest-paid NBA player makes $48 million a year. And this number is gonna cross 50 million over the years. Meanwhile, the base WNBA player's salary is around $61,000, while the highest is around $229,000. And the average WNBA salary is $128,000. This is roughly what many dentists make in the United States.
ADVERTISEMENT
Article continues below this ad
The disparity between the two is shocking. As a result, the WNBA players often have to go overseas to compensate for that.
Stephen Curry and other stars make nearly $50 Million while top WNBA stars make less than 250k
The WNBA season also doesn't run throughout the year. So this allows players to go to other countries and compete there. And the pay outside the WNBA is substantially more than that in the US. It can range from hundreds of thousands of dollars to more than a million. And the bulk of the player's salaries is not made in the WNBA.
DIVE DEEPER
Now the league has also announced that they will fine players who are late to training because of their obligations overseas based on a prioritization law. Many stars are considering their future in the league. Breanna  Stewart and Gabby Williams are unsure about their immediate future in the WNBA.
ADVERTISEMENT
Article continues below this ad
This has been a longstanding issue that WNBA players allegedly don't get what they deserve. The players and the players association have been protesting this for a long time now. But there has been little change regarding this.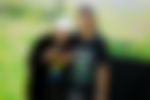 Meanwhile, the NBA salaries are increasing as every season goes on. Stephen Curry became the first player who signed his second $200 million-plus contract. The Max players in the league make over $250 million. And the day is not very far where an NBA player will sign a $300 million contract.
ADVERTISEMENT
Article continues below this ad
WATCH THIS STORY: Bill Russell's net worth compared with other NBA superstars 
One of the reasons that the disparity is so much is because of the popularity and the revenue difference between the two leagues. The popularity has soared over the years, but the revenue seems to be the same. But the league is in danger of losing some of its best players if they do not come up with a solution for this issue.