NBA superstar Stephen Curry is one of the most popular athletes in the world. He arguably changed the game of basketball with his long-range shots. Curry has been the face of the Golden State Warriors and the league for years now. He has also helped the brand Under Armour grow exponentially with his superstardom. However, he is not even the biggest star of his own house, his children are. Steph and his wife, Ayesha have three children together. Two daughters, Riley and Ryan, and a son named Cannon. And as it turns out, his children are stealing the spotlight from the Dubs superstar.
Like many NBA superstars, Curry brings his children to work now and then. And on those occasions, everyone's eyes are on the adorable kids. Riley is their oldest child and her antics during press conferences are adorable. Even in the Warriors' victory parade last year, Riley stole the show. She is so popular, that apparently, people recognize her more than they do the four-time NBA champion.
ADVERTISEMENT
Article continues below this ad
DIVE DEEPER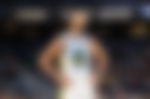 In 2016, Curry and Ayesha made the covers of the Parents magazine. This was after Curry had won his first championship with the Warriors in 2015. In the behind-the-scenes video, Curry talked about his family.
Stephen Curry is not the biggest star in his house
And in one instance, he admitted that his oldest daughter Riley is the real star in the house. He said, "People recognize her[Riley] way faster than they do me or Ayesha. And if we go somewhere and she's not with us, that's the first thing question they ask. 'Where is Riley?'"
In the victory parade last year, a young boy held a poster, proposing to Riley Curry. While she had a hilarious reaction, Ayesha looked a bit stunned.
ADVERTISEMENT
Article continues below this ad
Recently, Curry's youngest child, Cannon has started to gain his own spotlight. The father-son duo was seen watching a game and it reminded fans of the time a young Steph watched a game with his father and former NBA star Dell Curry. The similarities were uncanny.
WATCH THIS STORY – White House Expresses Stern Disapproval Of Dennis Rodman After He Disclosed Brittney Griner Rescue Plans from Russia
ADVERTISEMENT
Article continues below this ad
Stephen Curry was interested in the game of basketball at a very young age. His father's life in the NBA definitely sowed the desire to one day play in the league. And his ability to shoot from a long distance was evident even when he was a little kid. Like his father, Steph developed a great shooting touch. He and his brother Seth Curry have had many battles on the court growing up.
The "Baby Faced Assassin" took the college route to land in the league. After initial struggles, he started torching defenses and eventually became the Curry we know now.