Golden State Warriors superstar Stephen Curry is the face of the Under Armour brand. Curry signed with them nearly a decade ago and he has raised the profile of the brand to one of the top sneaker brands today. And he has realized multiple signature shoes with Under Armour. And on every one of them, Curry writes a 5-word message from the Bible in an act of his Christian devotion.
The Dubs guard has seen a massive rise from his days at Davidson. He came into the league as an undersized guard with lingering doubts about health. However, Curry proved all his doubters wrong as he has been on a legendary run. In fact, he changed the game of basketball completely and has become one of the faces of the league today.
ADVERTISEMENT
Article continues below this ad
And during all this time, Curry had one message inscribed on his shoes that originated from the Bible.
Stephen Curry inscribed this inspirational Bible verse on his signature shoes
Ever since his college days at Davidson, Curry used to write a quote on his shoes. And that was from the Bible Verse Philippians 4:13: "I can do all things through Christ who strengthens me". He has been writing a variation of this quote on his sneakers since his college days. As it turns out, the message inspires the four-time NBA champion to push his limits on the hardwood under adverse circumstances.
DIVE DEEPER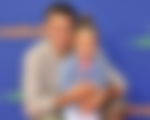 Meanwhile, Curry explained the reason why he writes that on his shoe every single game. He said, "It's a mantra that I live by and something that drives me every single day."
ADVERTISEMENT
Article continues below this ad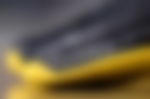 Incidentally, Curry's mother used to message him various quotes from the Bible to guide him in the right direction. The Curry household's dedication to the Christian faith is not news to NBA fans. However, this shows how Steph received the motivation to build such a prosperous and flourishing career in the league.
In his 13-year career in the league, Curry has won four titles, two NBA MVP awards, and a Finals MVP award. He revolutionized the game of basketball with his three-point shot. And he has broken almost every record when it comes to three-point shooting.
ADVERTISEMENT
Article continues below this ad
WATCH THIS STORY: Stephen Curry's 2k rating over the years 
The baby-faced assassin is showing no signs of slowing down, and he still continues to write his five-word message on his sneakers to this day.